The 2022 Subaru Love Promise Community Commitment Award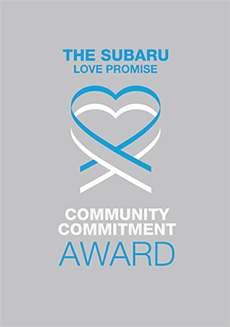 We've been nationally recognized for our dedication to our community and the Subaru Love Promise.
We're honored to receive the 2022 Subaru Love Promise Community Commitment Award. This award nationally recognizes Subaru retailers who are making the world a better place while demonstrating an outstanding commitment to supporting passions and causes in local communities. These efforts are focused in important areas such as the environment, community, health, education, and pets.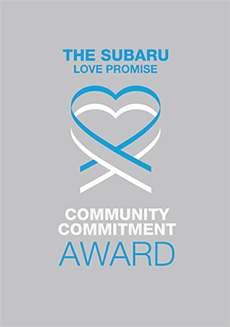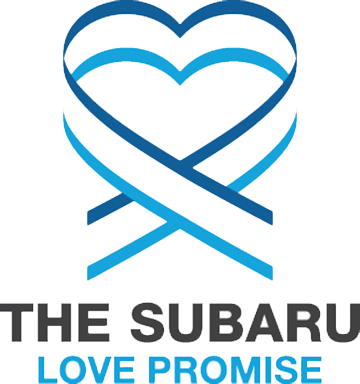 What is the Subaru Love Promise?
Subaru and our retailers believe in making the world a better place and the Subaru Love Promise is our vision of respecting all people. This is our commitment to show love and respect to our customers and to work to make a positive impact in the world.
How is Napleton Subaru dedicated locally to the Love Promise?
Our Love Promise can be seen in various partnerships with local charities and non-profits. We're grateful for the opportunity, not only to be a part of our community, but to serve it as well.
Rockford Resuce Mission, The Literacy Council, Rockford meld
Love Promise Stories from Napleton Subaru
Subaru and Napleton Subaru believe in making a positive impact on the communities in which we live and work. We uphold that belief through our Love Promise Community Commitment. Every month, we select inspiring stories from customers and partners from around our area who strive to support our collective commitment and feature them here
Napleton Subaru helped toward achieving my goals - dr Mary B
Thank you to Napleton Auto Group for sponsoring the first ever US National Youth Coed Cheer Team!! They are now also known as the WORLD CHAMPIONS!! Frankie and his teammates thank you so much for this once-in-a-lifetime opportunity.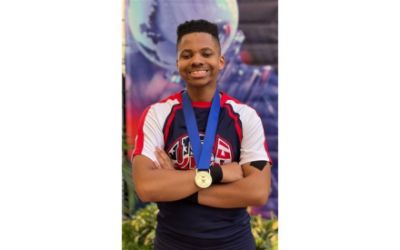 ---
Napleton Subaru Helps Fund 3 Nik Wishes - Brian L
THANKS to Manager Todd Tifft and his amazing Napleton Subaru Sales Team for directing over 80% of their new car buyers to select Nik's Wish as the buyer's charity of choice during the 2021-22 Subaru Share the Love event. As the following pictures show, this resulted in the presentation of a $17,000 check from Napleton Subaru to Nik's Wish at the Napleton Dealership on Monday, April 11, 2022. This generous donation will allow Nik's Wish to fully fund two wishes and nearly a third for three young adults (18-24) fighting cancer. Currently a wish is averaging over $6,000 to fulfill. Nik's Wish Founder, Kelli Ritschel Boehle said, "Right now we have 48 wishes in the pipeline, and not all of them are funded. We need wish funding now, so this donation comes at crucial time for us to help these young adults and their families. A wish is a total blessing for these families! They need something of hope to hold dear and help them get through this tough, tough fight." This is the second year Nik's Wish has been selected by Napleton Subaru to be the local charity for their Share the Love event. For this 2021-22 event, Napleton also chipped in an additional $50 for each new Subaru sold and $5 for each Subaru serviced during the campaign. Combined, this event and the 2018-19 one raised over $35,000, or nearly six wishes for Nik's Wish. "This charity is just caring to the Nth degree. It feels great to know that we're going to help make three wishes happen!" said Todd.Nik's Wish, the Nikolas Ritschel Foundation is a small, all-volunteer 501(c)(3) charity based in Rockford, Illinois. The mission of Nik's Wish is to BRING JOY throughout the nation to young adults (18-24), and their loved ones, fighting cancer. This is done by granting and then fulfilling wishes for these young adults who are too old for Make-A-Wish type programs. At age 17, Nikolas Ritschel was diagnosed with Synovial Sarcoma. Nik and his family went on a Make-A-Wish respite vacation. During his many grueling cancer treatments, Nik met Nate, who was also suffering from a Sarcoma cancer. Sadly, Nate was diagnosed after turning 18, which made him ineligible for a wish from Make-A-Wish. In March of 2012, just before he passed away, Nik's last wish was for his friend Nate to get a wish. Shortly thereafter, Nik's mom, Kelli formed the Foundation and Nate was the first one to receive a wish, which was a trip to visit relatives in California.Since its founding, Nik's Wish has fulfilled over 240 wishes in 38 States. Some wishes are to take a much-needed break from the rigorous cancer treatments to rejuvenate for the continued fight. Some wishes celebrate the end of treatment, and provide a way for the young adult to say thank you to their family caregivers for their strong support. Still others are last wishes to spend what few moments remain with loved ones. During a very dark time in the lives of these courageous young adults and their families, a Nik Wish brings HOPE and creates precious, priceless, lasting moments of JOY. "We are so fortunate to have the support of partners like Napleton Subaru to fund local charities, like ours, who are working hard to change lives for the better and make a positive difference," said Kelli. "For cancer patients ages 18-24, this is a time in their lives when they want to meet others and form close relationships. It's a time when they want to focus on school, careers and starting families. Instead, their time is spent in treatment at children's hospitals. This donation will help us fund nearly three wishes for young adult cancer patients. We can't thank Subaru of America, Todd & his wonderful Sales Team at Napleton Subaru, and our community enough for their support and generosity!"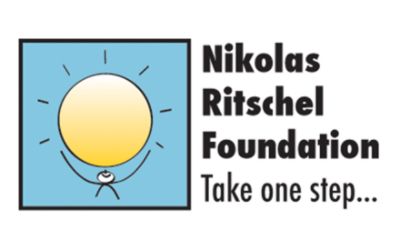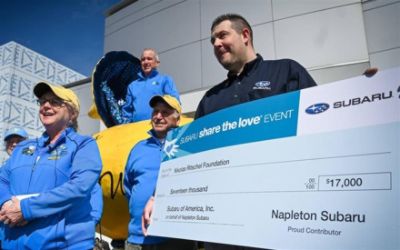 ---
Helping the homeless pets of Winn Co. Animal Serv - Amber P
Napleton Subaru donated $100 for every dog adopted in the month of October 2021! They also sponsored an adoption event and gathered donations for us! The donated supplies and pizza they brought us helped spread the word about our adoption event. This helped us find a lot of great pets homes who had been waiting in the shelter for quite some time. In addition to that, the fees being sponsored and the donation by Napleton Subaru was a great help in our goal to provide resources to homeless pets in need. Huge thanks to Napleton Subaru for their help with the pets of Winnebago County.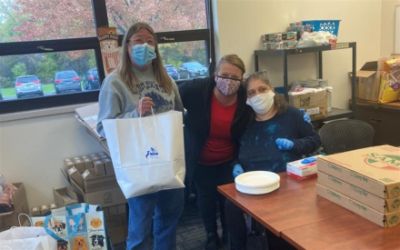 ---
Toy Drive for Rock House Kids Rockford - Todd T
Napleton Subaru collected thousands of toys for the Kids at Rock House Kids in Rockford. The Kids who received these gifts probably would not have had a great Christmas other wise. The Toys were donated by our wonderful clients, dealership employees and the Dealership also helped with many of the gifts too. The children wrote down their wishes so that we were able to shop for specific gifts to suit their wildest desires. Gifts included, bikes, scooters, VR headsets and more. Several members from our dealership were fortunate enough to visit Rock House Kids when the gifts were handed out. The Kid's were so grateful and we could tell that this small effort made a lasting feeling of joy and happiness.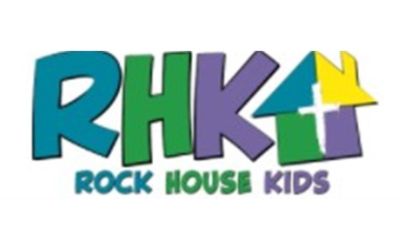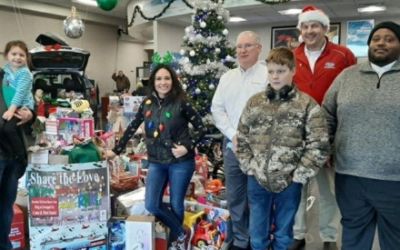 ---
Baseball sponsorship bailout - Matt M
Our Fall ball Baseball team didn't have a sponsor this season. Napleton Subaru stepped up to the plate and literally hit a "Homerun" for the boys! Without Napleton Subaru Rockford these young boys wouldn't have been able to enjoy one of the most all American sports this fall 2021. We are very grateful to their generosity, Thank you.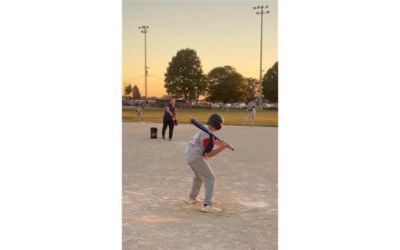 ---
Balls for the Kids - Clifford S
Napleton Subaru donated 210 basket balls, during their "March Madness" promotional event. They filled a Subaru with balls and had their customers sign them and guess how many are inside. All month long they talked about the balls being donated to Rockford boys and girls club.
---
Boys & Girls Club of Rockford feels the love - Clifford S
Despite this year's cold winter weather, Napleton Subaru "showed the love" and warmed the hearts of more than 50 Boys & Girls Club of Rockford members during the holiday season. By teaming up with Spectrum School of Rockford, Napleton employees secured more than 200 toys and coats and saved the holidays for young people who are at risk of falling through the cracks of our community. Members at the Club's Carlson, Blackhawk, and Fairgrounds units and its 21st Century Community Learning Center programs at Lincoln Middle School and Riverdale Elementary School were overjoyed to learn their holiday wouldn't be ruined by the coronavirus pandemic or economic downturn. Napleton's toy & coat drive instills hope, which might seem like a little thing, but Club staff would tell anyone that "a little hope goes a long way." Hope keeps young people coming back to the Club. Hope keeps kids attending school. Hope keeps young people from joining a gang and committing senseless acts of violence on our streets. Throughout the pandemic, Boys & Girls Club has tried to be adaptable and focused on meeting some of the most critical basic needs of its members and their families. Four clubhouse facilities are open for extended hours during the day to support students who need a safe place to engage in remote learning. Additionally, traditional after-school programming is still occurring in accordance with public health guidelines. This is critical as food insecurity, learning loss, and juvenile crime are worsening problems being magnified by the COVID-19 pandemic. Napleton Subaru's support through its holiday toy & coat drive and its Share The Love event is very much appreciated. It is only through their support and the support of other community-minded folks that significant community impact can be realized. Thank you to Napleton Subaru General Manager Geoff Feinblatt for his leadership. And lots of love for the Napleton staff and their partners at Spectrum School of Rockford for saving the 2020 holiday season and giving the gift of hope and opportunity to so many young people. Oh, and thank you to Santa Claus, too. ;-) Here's to a happier and healthier 2021!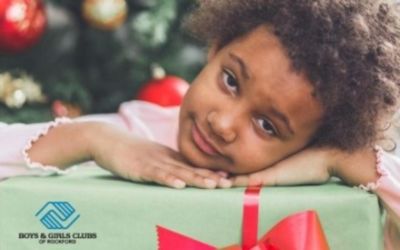 ---
Napleton Subaru 12 Days of giving - TODD T
We've partnered with Napleton Subaru, Subaru owners, and sponsors to bring services to 58 Winnebago Co pet owners in need! Be on the look out for our giving Subaru sleighs, live FB posts and all the feel good to fill your heart this holiday season. We are so excited to give you a glimpse of what we do to keep pets happy, healthy with their people and out of our municipal shelter! Love. Love. Love. This is what this volunteer Subaru owner of "Napleton Subaru 12 Days of Giving" shared! "We got to meet Bear and his family today. Notice how Bear is sitting for his Sit treat? He got a couple awesome new collars, a "rope" leash, and some toys. With this sturdy leash and a nice collar, this seven month old cutey is ready for long walks around the neighborhood.They were so thankful! Bear is a sweety and loves to be stroked!"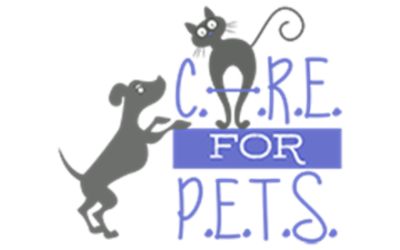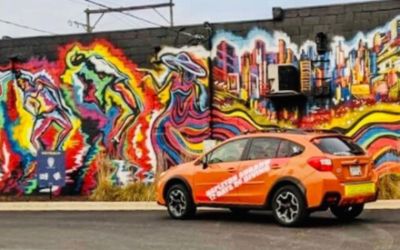 ---
Toy Drive Extravaganza - Mary B
Children's Home & Aid will receive a load of toys as part of a month-long effort. Spectrum was selected by Napleton as its local nonprofit for this year's Share the Love campaign. Spectrum parents Mary Baldauf and Sonia Chaudhry facilitated this unique project for Spectrum students to participate with Subaru in giving back to the community. Santa and Mrs. Claus will be at the event, and children will be able to do crafts, drink hot chocolate, decorate cookies, and listen to holiday carols from Grace Lutheran School. The Olive Branch food truck will also be present to give discounts to anyone who donates a toy that morning.
---
Napleton Subaru 12 days of Giving Care for Pets - Todd T
Every day a new Subaru sleigh joins the sleigh team of Subaru's delivering and delighting for twelve days! Look for these special Subaru's around town visiting and delivering food, vaccinations, microchips and other necessities to pet families in need! Napleton teamed up with care for pets, Subaru owners, sponsors and supporters, to carry out our twelve days of giving mission! Together, we will help seventy-eight pet households. Join our mission to keep local pets with their families and out of the shelter this holiday season!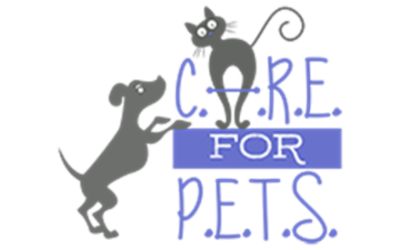 ---