Here at Napleton Subaru, we know better than anyone how dependable, durable, and long-lasting our adventurous vehicles are, but we also know that these vehicles only gain their abilities because of the great Subaru parts that go into each one. That is why we maintain a Subaru Parts Center well-stocked with Subaru parts specifically designed for your model, whether you drive a Subaru Outback or a Subaru WRX or any other Subaru in between.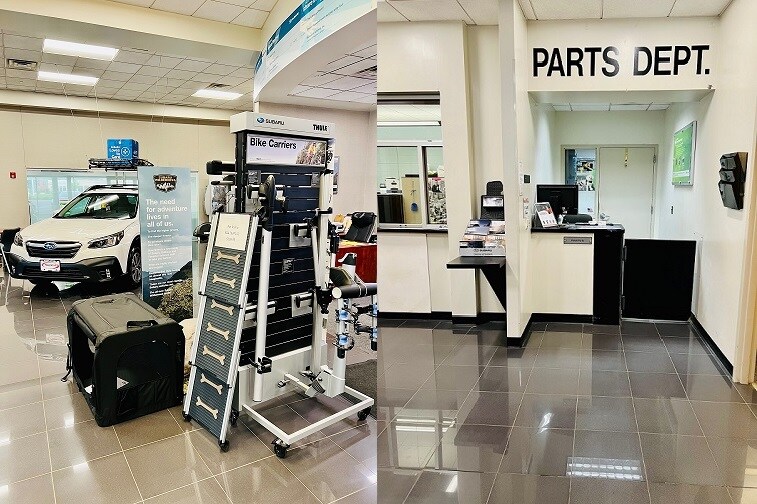 But like every other aspect of our dealership, we want to help you find the part that you need as easy and as fast as possible. So, before you even set foot onto our dealership, let's find the part that you need first. Here on our website, feel free to submit your contact information, your vehicle information and a description of the part you need so we can start looking right away and let you know if or when we will have it in stock for you. This way you save time not having to take an extra drive to our dealership to see whether or not we have it. Even if you are not sure exactly what part you need, describe it, and we will help you figure out which part you do need. You can also contact us over the phone whenever our Parts Center is open. We are open 7:00am-6:00 pm Monday-Friday, 8:00am-4:00 pm on Saturday and we are closed on Sunday. Our weekday hours are structured so that we can be there to tend to your Subaru outside of the 9-5 workday, working around your schedule to make these inconveniences as easy as possible.
Now, you could probably go to any mechanic and find the parts you need, but your Subaru deserves nothing less than genuine Subaru Parts being installed by the technicians who are trained to know your Subaru like the back of their hands. So, once we have found the part you need, schedule your appointment with our Service Center today so we can get your Subaru back to its peak level of performance. We proudly serve all of the Subaru vehicles of Rockford, as well as the Subaru vehicles of Freeport, IL, and Beloit, WI. If you have any more questions regarding our Subaru Parts Center, or our Subaru Service Center, please feel free to contact us directly either by email or over the phone for more information.
Visit Shawn for all your Parts needs